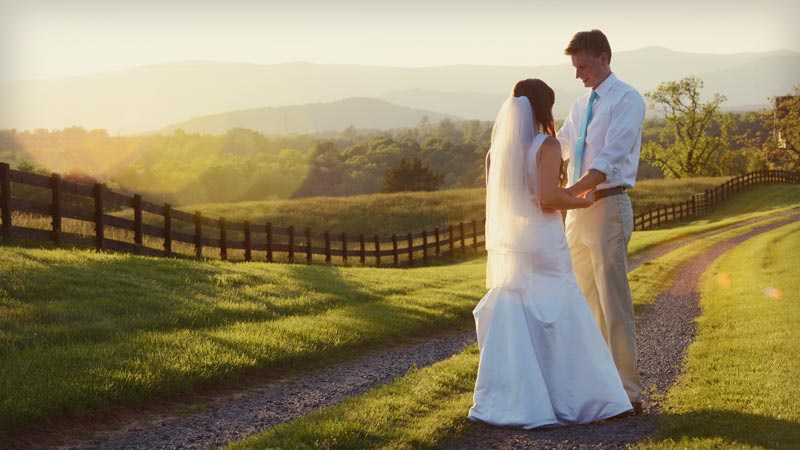 Availability for Your Wedding Event
My policy is to commit to providing services based upon first come, first served basis (whoever is first to return the signed contract and down payment). I support your interest in looking at all your options for a wedding photographer since services can be vastly different and you'll want a photographer who will best meet your needs. 
Check Out: How to Choose Your Wedding Photographer
Style of My Wedding Photography
Though I typically schedule a time for some formal portraits with the couple, the bridal party, and families, the majority of my shooting will capture the feelings, interactions, details, and intimate moments that naturally present themselves on your special day… all the things you'll want to remember for years to come! Because each photographer has their own style, it's important for you to select a wedding photographer who has a style you can appreciate.
View Wedding Galleries to get an idea of my style
Wedding Photo "Shot List"
I welcome any list of preferred photos (especially the posed ones) and also like to see your Pinterest or other ideas as it helps me to understand more of your taste. It's important to remember, though, that your images will always reflect you and the venue you select.
Download Wedding Shot List
Digital Photography
I shoot exclusively with digital equipment. Not only does this give you the option of color images, black and white, or a blend of the two, you'll have the advantage of an online gallery where friends and family can order prints. A wedding slideshow is also an available option for you to consider.
What's Included with the Wedding Collection Price
My wedding collections are distinct to meet your specific event coverage needs (i.e., how many hours you'll need my services). In addition to the time dedicated to shooting your wedding event, these things are provided:
A free Wedding Consult where I will learn more about your preferences, creativity, and expectations. I'll share insights and tips on how to get the most from your wedding day photography and how to effectively plan your wedding day schedule.
An available advocate. I'll be available to you whenever you need information or clarification – because clear communication is so vital throughout this process.
A photographer that's prepared! I dedicate time prior to each wedding to assess and analyze the venue lighting and layout. This helps me to find optimal locations for your various shots and to anticipate how to best capture each moment. Then, well before I'm on the clock on your big day, I'm performing a final check of my gear, preparing both physically and mentally to be sharp, reviewing your Shot List and the day's schedule so my part runs like clockwork.
Optimized images that have been carefully post-processed so that the final product you receive is the best representation of your day! No experienced professional photographer will offer you all of their out-of-camera images. Why? Part of being professional is knowing how to cull through the hundreds of images taken and to present only the images that have value in telling your wedding story.
An online gallery that will be viewable to you first! Once you are ready to reveal your wedding photos to the world, your family and friends can place print orders directly from your gallery at their convenience.
A flash drive of your event. The flash drive provides you the flexibility of having prints made at the professional lab of your choice, or, you are always welcome to use the print ordering option in your online gallery.
A significant print discount that makes it easy for you to get high quality prints at a very reasonable rate.
I'm driven to provide my clients with service that is personable and professional!