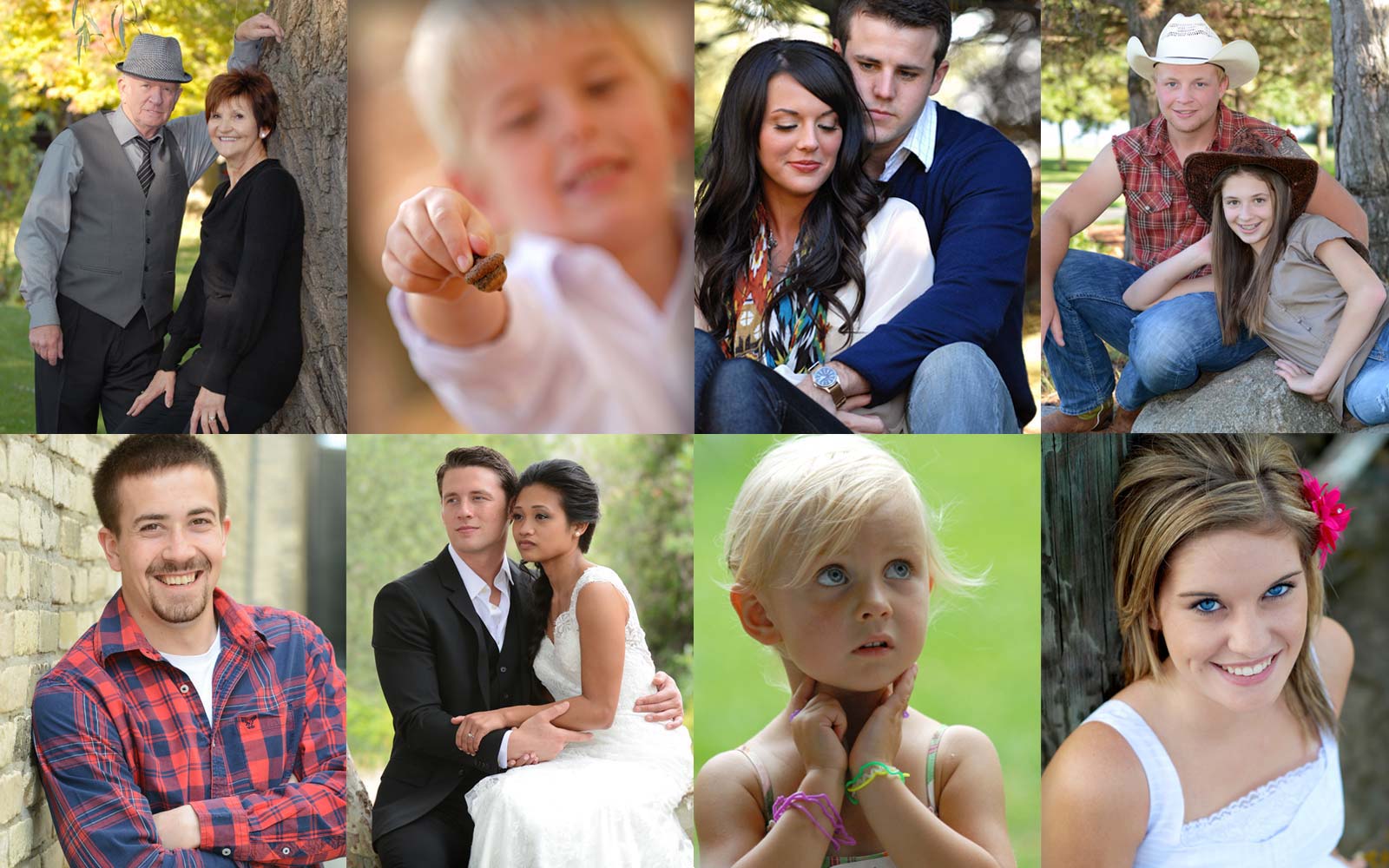 Timing:

It's common for people to want photo sessions smack-dab in the middle of the day thinking that bright, full sun makes for a good photo. Nope! Bright sun makes for squinting eyes, poor color saturation, and harsh shadows that can sometimes make us look a bit scary. Mornings, evenings, and slightly overcast days, however, provide an optimum environment.

Wardrobe:

What you wear reflects a bit of your personality. So plan your wardrobe around the "image" you prefer (e.g., casual, professional, fun-loving, formal). If possible, avoid transition lenses.

The Close-Up Shot:

For sessions with just one or two people, prepare for the close-up shot! Lather up those lips with moisturizer. Dab some cover-up to the blemishes. Clean off the cat hair. Floss the front teeth.

Location:

Great locations are one of the ingredients to great photos! My definition of a great location includes: plenty of natural, filtered light, a variety of visual textures, and a comfortable setting for you. And if you've got a favorite location, I want to hear all about it!

Posing:

It might feel silly at first, but go ahead, stand in front of the mirror… and practice! Which is your favorite side: left or right? Do you like smiling so your teeth show? Do you want your hands on your hips? In your pockets? This could be the most fun you've ever had practicing something!!

Props:

Props help to reflect your personality and interests and include anything from hats, jerseys, instruments, furs and fedoras.  If it will make your photo shoot more enjoyable for you, empty out that closet or toybox… use your imagination!

Preferences:

Are you partial to black and white photography? Or are you exclusive with color? While my style typically incorporates natural color, black and white, and a dash of artistic flare, it's important to me to learn your preferences before we start your session.
At Your Session
Let the fun begin! To make the very most of your photo shoot:
Be prompt. You're paying for that time slot you've reserved and I don't want you to miss out on even a minute. Plus, if you arrive hurried, it will show up in your images, and we want you at your very best!
Be prepared to let me know what you like and don't like. We'll spend the first few minutes getting familiar with what you're comfortable with and how I'll be proceeding with your session.
Be yourself. Breath… relax… and enjoy your time!